Photographer of the Month: Judy Hicks
How did I get into photography?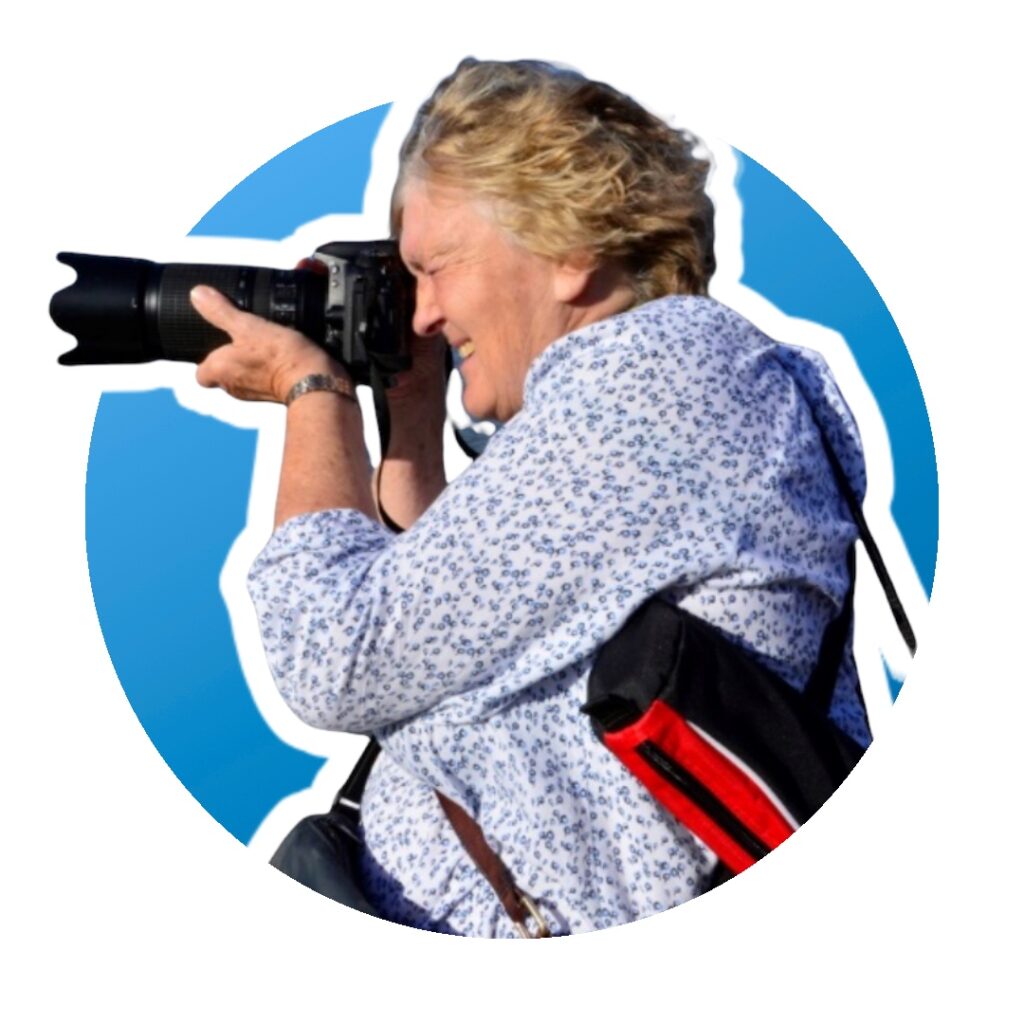 It was while I was on sabbatical in Australia in 1999, that time, opportunity, and energy led me to enrol in three short evening classes in photography. I had long been frustrated with the quality of my images and wanted to understand why this was and how I could improve. Since then, I have not looked back and, while I still make many mistakes and have many 'sub optimal' results, at least I now understand why a particular image doesn't work!
I call myself an "outdoor photographer". I particularly enjoy travel, street and urban photography and enjoy photo walks with friends from the RPS, Hampton Hill and elsewhere. Although I don't specialise in any particular genre, I am out and about with the camera at least once a week, if not more! Where I can, I like to add humour to my pictures, and I love colour!
Putting my photographic skills to good use, I also help out by being as a Mentor with a social enterprise called CafeArt, which endeavours to empower people affected by homelessness through art, photography and entrepreneurship.
After a lifetime in Finance, Accounting and Business Administration, I am a better administrator than I am a photographer. I was Chair of Hampton Hill PS for two years from about 2004, Programme Secretary for eight years after that, and have served as Co-Regional Organiser, Regional Organiser and Deputy Regional Organiser for the RPS London Region for the past six years. In addition, I now find myself back on the Hampton Hill Committee where I am nominally Secretary, but where I perform many other tasks and roles too!
Personal photographic successes have included a 1st place in Hampton Hill's Christmas Competition, 1st equal for a panel of prints in Hampton Hill's Exhibition and an SPA Judge's Award for a contemporary colour print. I have a picture in the current SPA Exhibition (to be shown in Guildford in Spring 2022) and exhibit regularly with Hampton Hill PS and the RPS London Region. I was awarded my LRPS in 2015.
Of course, the last eighteen months have not been typical for any of us but if you can see a variety of my work on my Flickr site, here Judy Hicks's albums | Flickr – If you are interested, go back to my 2019 Albums to see more variety!