Photographer of the Month: Susi Luard
Our photographer of the month his month if Susi Luard. Although not a Member of Hampton Hill Photographic Society, Susi is a good friend to us having given us talks and come along on our Summer Walks programme this year. Here is more information about Susi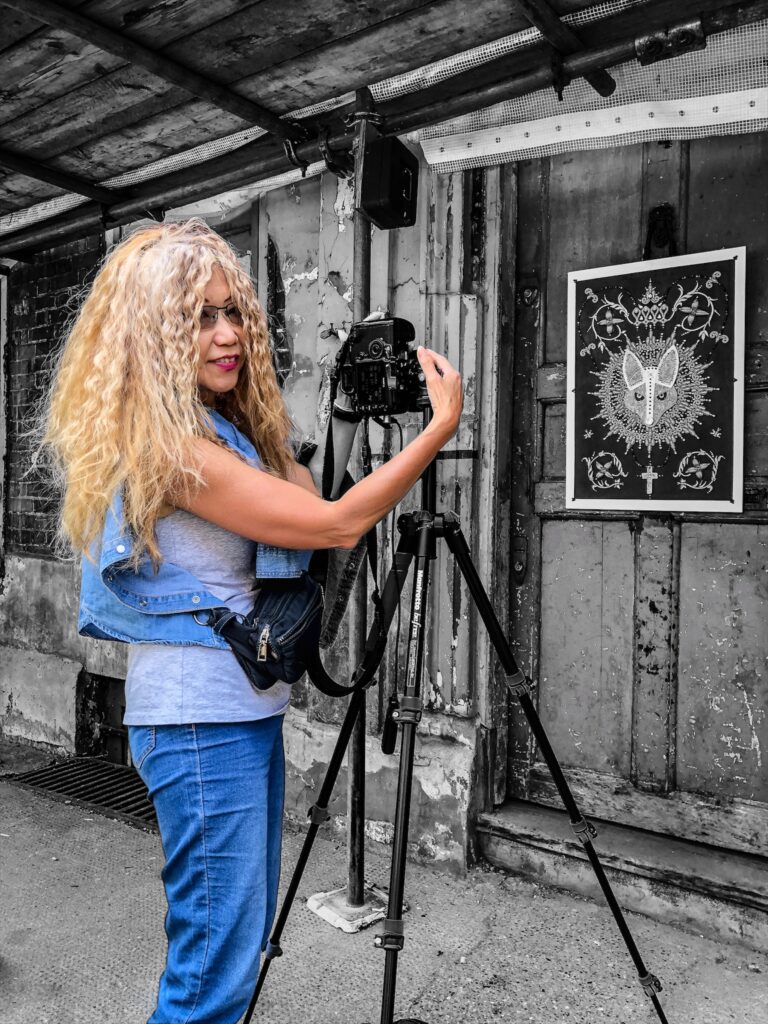 I joined London photo walks organised by photographic societies in 2013 for exercise and to try out photography as a hobby. I borrowed an Olympus PEN from a member for the first photo walk with City of London and Cripplegate Photographic Society and to my surprise Olympus magazine published my photo of a red phone box. I won a little prize when I joined a Royal Photographic Society (RPS) panorama walk and by this point I started thinking photography sure is fun! I joined the RPS and through the highly active RPS London Region joined several photo projects. In the meantime I joined the Lighting in Photography course at Barking and Dagenham College which really made me learn a lot about manual settings and understand more about the technical aspects of photography. In 2015 I gained the LRPS distinction, in 2016 the ARPS distinction and in 2017 Gold Medal for Mono section of the RPS Documentary Photographer of the year with 5 photos of the protest march by the strippers on the closure of the White Horse Pub in Shoreditch East London which meant they lost a work place.
Nowadays I'm just having fun taking photos while travelling and since the Covid pandemic mostly in London streets. During the lockdown I started taking photos of street artists and their murals and by engaging with them I made a lot of new friends. I cover all types of photography – landscape, long exposure, flash, portraiture, architectural, urban, street, ICM, etc. My favourite photos would be candid ones which often include dogs I met in the streets.
Photos by this Photographer
All Members' Photos
You can find all our members' photos to visit our Gallery by clicking this link.
All Photographers of the Month