Photographer of the Month: Penny Westmoreland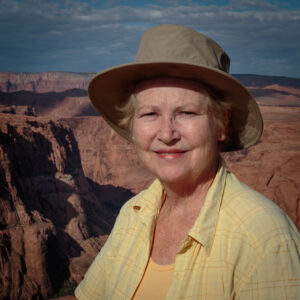 Just after moving from Hampstead to Hampton Hill in 2006, I enquired about local photo clubs at a photographic studio in Hampton Hill High Street where I was told "you've found it" by Gerald Cooper, the founder of HHPS, so I had to join of course…
I can't remember my first little camera but I did like taking photos from an early age encouraged by my father who had been a keen amateur from the late 1920's (I have some old colour prints and negatives from 1929 taken on Ostend beach) and was so excited when collecting my prints from the local chemists. I bought a Kodak Retinette I B in 1967 in Paris for the equivalent of £45 – other cameras followed and now I usually use a DSLR but love my little compact that I can slip into a pocket.
I lived in France for 20 years and visited many, mostly French-speaking, countries during my trips and holidays. Being in Mali on the road to Timbuktu was the most amazing eye-opening trip. Haiti was beautiful, and Grenada in the West Indies was exciting – it was shortly after the Cubans had pulled out and tourist-free – then I just photographed pretty things, pity I didn't snap the barbed wire round the old Holiday Inn and beach behind which the Americans had their helipad…
I moved back to England in 1989 and joined the Hampstead Photographic Society. Not wanting to bore friends and family with lots of photos, I was pleased to be able to share some images with fellow photographers and get encouragement and advice from a club.
I have always had busy, desk-bound, administrative jobs in international companies and banks in cities but have enjoyed walking in the countryside and London parks photographing nature. I took photos mainly of people, holidays and the countryside but have become more interested in street, architectural and macro photography since seeing inspiring photos and presentations by photographers of those genres, and become a bit more adventurous.
Penny, a Committee member and former Secretary of HHPS
Photos by this Photographer